Cynergy Training Programs
Our training programs are designed to help you achieve your goals in the most effective, time-efficient manner possible.
Cynergy is NOT your typical gym or health club. In fact, we are not a gym at all and that's just the way we like it!
We pride ourselves in providing our clients with inventive, ever-changing, high intensity workouts, every single day -- that challenge even the fittest of athletes!
Even in a group environment, we tailor the program to your individual fitness level. This means that whether you are an elite athlete, a full-time Mom, an AARP card-carrying member or a budding child athlete, you will experience a workout that feels like you have your own personal trainer -- but at a much lower cost. We work every level of fitness into our programs.
Cynergy CrossFit
Cynergy CrossFit is available to anyone with a commitment and desire to improve their fitness. CrossFit is intense but extremely rewarding. Be sure to read Our Expectations to make sure this is the right fit for you.
Our hour-long classes include a warm-up, stretching, a skill development segment - when needed, and a high-intensity WOD.
Classes are offered 7 days a week.
FREE Into to CrossFit - Saturdays
By Appointment Only. Contact Us Today!
Cynergy CrossFit Teens
Cynergy CrossFit Teens is open to all active members of high-school ages 12-18 and will be offered Monday thru Friday. This class is designed for our teen members only and will follow the the daily WOD (Workout of the Day).
Before you begin, you will be required to complete Foundations Training. Please click here to register.
Cynergy CrossFit Kids
Cynergy CrossFit Kids is available to all children ages 5-12.
Cynergy CrossFit Kids is not simply a scaled down version of CrossFit, it is entirely absolutely CrossFit geared and designed for a special population and the specific developmental needs of that population (neurological, cognitive, motor).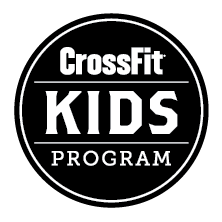 The movements involve exercises that are fundamental to all things that kids need to do when they play-pull, push,run, throw, climb, lift and jump. All of the movements are taught safely and effectively under the close supervision of thoroughly trained Cynergy CrossFit Kids Trainers.
Class size limited to 20 to ensure proper instruction. Please contact us for availability.
Participants will become well-rounded athletes who will be better at any and every sport that they play because Cynergy CrossFit Kids doesn't coach them to be good at just one thing. Our workouts will increase physical competence in 10 fitness domains: Cardiovascular and Respiratory Endurance, Stamina, Strength, Flexibility, Power, Speed, Coordination, Agility, Balance, and Accuracy.
Description taken from CrossFit Kids website.
Give your kids a party they will remember AND enjoy! No video games or pizza here!
Here are the basics:
$250 up to 15 kids, each additional kid $10
Includes:

CrossFit Kid inspired activities and games

Trophy for the Birthday Child
Paleo-friendly Snacks & Dessert (they won't even know the difference!)
Paper Supplies (can bring your own decorations or theme if desired)

90 Minutes
Contact us today to schedule your event and get more information!
This program is designed specifically for people who need a little more time learning how to move again or who may be a bit apprehensive about joining CrossFit.
It is for ANYONE who has said that they could NEVER do CrossFit!
What can you expect?
The same crossfit programming that we use in CrossFit (CF) but in an extremely scaled setting with others who are a bit nervous about joining the CF classes.
There will be weight training, metabolic conditioning, body weight work (gymnastics) and mobility work designed to improve full range of motion.
This is also a great class for people who are recovering from injury or who have specialized needs that require a little more coaching.
CrossFit is for EVERYONE with a positive attitude and a desire to work hard!
CrossFit Endurance is an endurance sports training program dedicated to improving performance, fitness and endurance sports potential.
We focus on eliminating unnecessary volume of training while increasing intensity. Our programming is structured, sport-specific and seamlessly integrated with Olympic lifts, powerlifting, gymnastics movements, explosive activity and mobility-based support. Everything we do focuses on midline stabilization and working from the inside out.
Taken from the CrossFit Endurance website.
The Cynergy CrossFit Endurance WODs take place on Saturdays at 8AM.
We will review running techniques and warm up drills prior to the class and have a planned WOD each week to help improve your running technique and your endurance!
You can always substitute the row for the run as well. It is a great opportunity for you to work on your aerobic capacity not matter what your current level of fitness may be.